Writing and publishing a book is a huge accomplishment, but the work doesn't end there. You have to promote your book so your readers can discover it. Marketing is crucial.
This is often a new skill to learn, and results don't happen overnight. Working with professionals who can guide you through the process, empower you with best practices, develop a marketing strategy suited to your needs and genre, and execute elements of it can make all the difference.
Take a look through our marketing services to see how we can help you generate readers, reviews, and exposure for your book.
The benefits of working with Tellwell's book-marketing team
Coaching and guidance specific to your genre, goals, interests, and abilities.
Professional marketing will outline a clear strategy and bridge knowledge gaps.
We'll meet you where you are at, whether a beginner or tech-savvy marketer.
We can help you execute elements of your marketing strategy, freeing up your time.
We offer a range of services to boost your online presence, increase exposure and awareness, generate reviews, and build credibility.
Book-marketing consultation & strategy
In a one-hour consultation, we'll discuss the key marketing strategies specific to your genre, interests, and goals, including building an online presence; the importance of reviews and how to generate them; how to get your book stocked on shelves; and how to pitch to influencers, media outlets, and relevant organisations, plus a lot more. Each consultation is different, and the five to seven marketing strategies discussed will be tailored to your book.
You will receive a 20- to 25-page strategy plan that covers the marketing activities discussed during the consultation in detail, including step-by-step instructions, examples, weekly planners, and goals for each section.
In addition, you will receive our 20-page marketing guide that reviews the essentials of book marketing, including identifying a target market and preparing a sales pitch, establishing an online platform, and connecting with your target audience.
Book backgrounder
This is your book's résumé, or mini press kit, and it's a great marketing tool that can be used when approaching bookshops, media outlets, reviewers, or bloggers. It's also handy to have at events, like book signings or launches. The two-page document will be designed to match the aesthetic of your book's cover, using similar colours, fonts, and images. It includes your book's synopsis, a 3D cover image, author bio and photo (optional), purchase links, and website and social addresses. The second page is custom and may include a 'look inside' feature, an author Q&A, or rave reviews.

Author websites
This is the information hub about you and your book, including reviews, news coverage, events, and social media links, and it provides a way for people to get in touch with you for media opportunities. Think of it as an online business card. While a Facebook page, Instagram account or LinkedIn profile are good marketing tools, they don't replace the function of a website. It's your professional, easy-to-find online presence, with your essential information all in one place.

Basic website
Cover your bases with five pages that include your author bio, book synopsis, contact page, an additional custom page (such as a blog), plus your buy links and social media handles. This gives you a professional online presence, provides book updates and a way for people to contact you, directs readers to online retailers where they can purchase your book, and showcases your social media handles.
Advanced Website
Take it up a level with more layout options and pages, additional content, up to three features, a custom header and logo, and a second round of revisions. The sophisticated aesthetic and features of an advanced website elevate your author brand, leaving readers with a lasting impression.
Marketing packages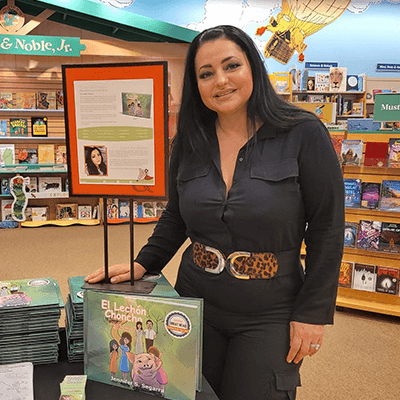 The Online Marketing Package is designed to build and strengthen your online presence so you can grow your fanbase, get discovered by new readers, and generate buzz and interest to your book. By conducting a giveaway, appearing on book blogs, cross-promoting with other authors, and using social media, we will expose your book to thousand of new readers.
A well-populated author profile on Goodreads allows you to get discovered by new readers looking for their next great read, build a loyal following, and establish credibility by generating reviews for your book.
A blog tour leverages the platforms of book bloggers by putting your book in front of their loyal readers, but without having to travel anywhere. It provides excellent online exposure, often reaching a much larger audience than you would find at a book signing.
A Goodreads giveaway exposes your book to hundreds of new readers with the goal of generating positive reviews - not only on Goodreads, but on Amazon as well. Positive book reviews signal to others that your book is worth their time and money.
We'll create a landing page on this popular book-sharing website and run a group promotion with authors in your niche. This will expose your book to thousands of new readers who will be able to download the book for free. It will help generate reader reviews, while building your email list.
Social media plays a massive role in marketing books and getting discovered online. Much like browsing through a bookshop, many people browse through book-related Instagram accounts (a.k.a. #bookstagram), hashtags, review pages, and groups.
You can use digital review copies to share your eBook with interested readers, or to submit it for awards and reviews, or other forms of publicity. It's a much more cost-effective way to share your book than mailing out printed copies.
Professional help and guidance to kick-start your online promotional campaign.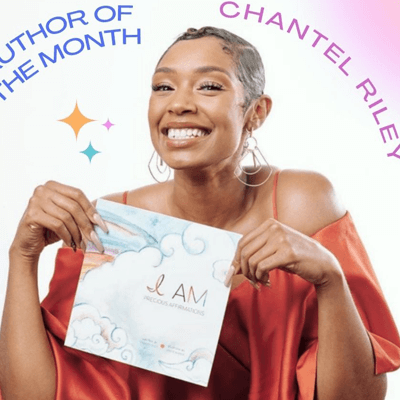 The Classic Marketing Package is designed to generate exposure through traditional media channels and gain traction with readers using online advertising campaigns and promotion on social media sites. We guarantee one media interview, one editorial review, and exposure to tens of thousands of new readers.
PUBLICITY & EXPOSURE
Press release composition
Press release distribution to over 3,000 news outlets
Guaranteed interview
Outreach to five targeted organisations or bookshops
Editorial review
ADVERTISING & PROMOTION
Amazon advertising
Facebook advertising
Promotion on social media sites
PROMOTIONAL MATERIALS
Three promotional items (bookmark, business card, and poster)
Book consignment pitch letter
BENEFITS
A persuasive pitch sent to thousands of news outlets to guarantee publicity
Guaranteed media interview and exposure to an established audience
Practice being interviewed by a media professional
Professional review to establish credibility
Increased exposure for your author brand and book
Increased traffic to your website and Amazon book page
Increased online visibility and discoverability
A major boost in search engine optimisation when someone searches your name or book title
Potential sales increase
Professionally designed promotional materials to make a lasting impact at events
A well-crafted pitch to bookshops to help you get your book on their shelves
A knowledgeable, professional marketing team to do the hard work of marketing the book for you!
INCLUDES:
Classroom Guru
List of local school contacts
Custom classroom agenda
Pitch letter for schools
Guide to effectively pitching your book
Custom Resources
3 colouring pages
2 activities or worksheets
Teacher or parent resource
3 promotional items
BENEFITS:
Connecting directly with students, encouraging the love of reading, and supporting classroom learning
We will create the tools and resources you'll need for a fun and engaging classroom visit
Professional resources tailored to your book to make a lasting impression
Worksheets that promote active learning while helping explore concepts in the book
A boost in visibility and exposure for your book and author brand
Help grow your following, engagement, and author brand with effective social media graphics
A cost-effective way to share your book when pitching to outlets, schools, reviewers, awards, and bookshops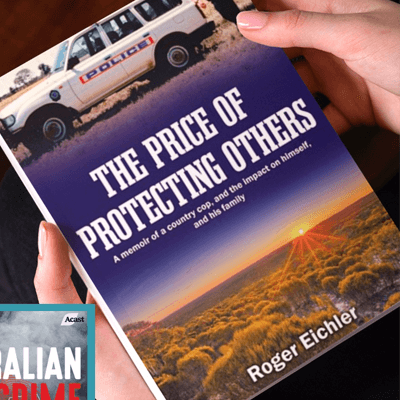 Professional editorial book reviews are an important part of an author's journey, often providing valuable feedback, and perhaps even validation of the story and writing. The Editorial Reviews marketing package is designed to establish credibility and generate exposure for you and your book with readers and literary experts alike.
EDITORIAL REVIEWS
INDIEREADER
300+ word review and a star rating out of 5
4+ star reviews receive an IR Approved sticker, and feature interview on the IndieReader website
KIRKUS
250+ word review published to Kirkus website
Potential for podcast and magazine features
LITERARY TITAN
A review and a star rating out of 5
Submission to Literary Titan award and promotions to thousands on social media
SELF-PUBLISHING REVIEW
200+ word review
SPR review badge, feature on SPR editorial page, and promotions on social media
PLUS
Post-pub revisions across all formats
Amazon Author Central account setup
Reviews added to author website and book backgrounder*
Digital review copies
* Only applicable for websites and book backgrounder created by Tellwell.
BENEFITS
Quotes for back-cover copy, Amazon page, and marketing purposes
Establishes credibility when approaching bookshops, media outlets, and reviewers
Establishes credibility for readers that your book is worth reading
Positive reviews receive increased exposure on websites, newsletters, and social media
Guaranteed reviews within a timely manner
A marketing professional to take care of the entire process for you!
À la carte book marketing services
We also offer a variety of customisable marketing services that you can add on to a marketing package, or group together to tailor your own marketing package.
Please note, a marketing consultation and strategy is required to purchase a marketing package and certain à la carte marketing services. For a list of marketing services that don't require a marketing consultation and strategy, please get in touch with a publishing consultant and request our standalone marketing services.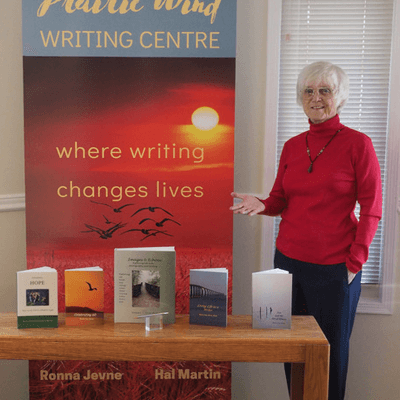 Tellwell's book-marketing services are designed to help you generate exposure, connect with readers, build a brand, and establish credibility.
We offer a variety of à la carte book-marketing services. Our marketing packages are the best value, but authors may wish to create their own custom marketing package by selecting specific services. We have grouped our offerings by marketing focus and goals.
EXPOSURE & AWARENESS
Media outreach
Press release
Press release & distribution
Bookfunnel promotion
Blog tour
Book retailer engagement
Expose your book to new readers by working with bloggers and traditional media, awards organizations, and book retailers. Our exposure services allow you to tap a pre-established audience and make them your own.
REVIEWS & RECOGNITION
IndieReader review
Kirkus review
Goodreads giveaway
Awards submission
Establish credibility and prove your social influence by generating favourable editorial and reader reviews. Positive book reviews are often part of the author's journey and can provide validation in the author's writing and story.
ONLINE PRESENCE
Amazon Author Central
Author website
Social media startup
Build a loyal following of readers by establishing a solid online presence.
PROMOTIONAL MATERIALS
Social media graphics
Promotional materials
Book backgrounder
Media kit
Digital review copies
Print-ready files
Leave a lasting impression with professionally designed materials matching your book's aesthetic.
PROFESSIONAL HELP
Curriculum-linked material